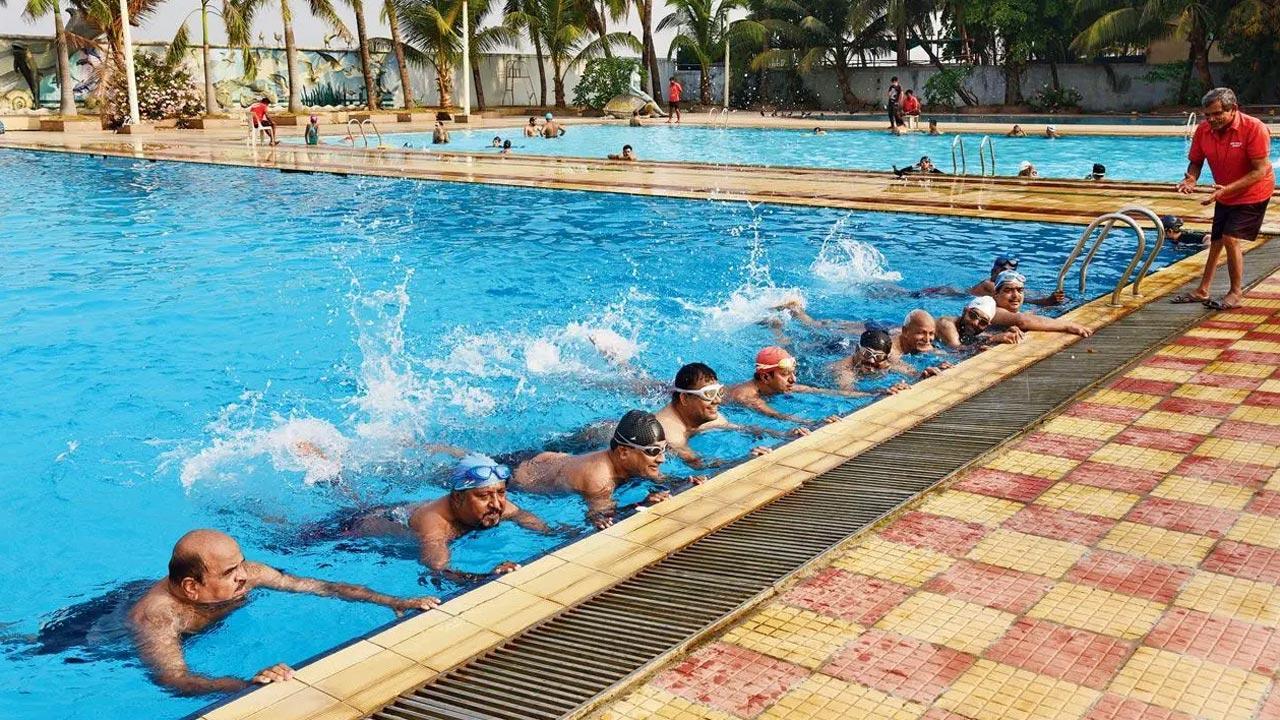 Membership of civic-run Dadar swimming pool is re-opening from today with new members coming in. When the swimming pool reopened in August last year, membership was full within hours. BMC has also decided to introduce monthly and quarterly membership for all its pools instead of the earlier annual membership. Further, it has provision for cancellation of membership and seeking refund for waiting list registration.
BMC has only four functional swimming pools which provide services at affordable rates. With some annual memberships expiring in December, the BMC is now out with additional slots, said a report in this paper. According to the civic body, the Dadar pool has 700 seats while the Dahisar pool will have 550 new seats.
Apart from bringing some transparency in online registration, some other changes have been made, such as the timing of the sessions and timings for women swimmers. There are plans to build six new swimming pools in the city.
Read also: Mumbai: BMC appoints consultant to keep Powai lake sewage-free
While change and more pools may be welcomed, care must be taken that these pools do not become ineffective for the general public. In June last year, there was a report in the paper which said members were feeling distressed as fees had risen to R10,100 per year. The family was struggling as the fees, they felt, were exorbitant.
The civic authorities need to have a relook and give meaning to the word public in these pools. Public means they should be accessible to all. A 10 percent increase per year means they are becoming unaffordable for many people.
There is also a problem in the maintenance of the ponds. Water quality which should be good, till shower rooms and changing facilities, one complains that the fees are high but the quality is low. It is not just the numbers that matter but how the pools are built and how affordable the fee is.