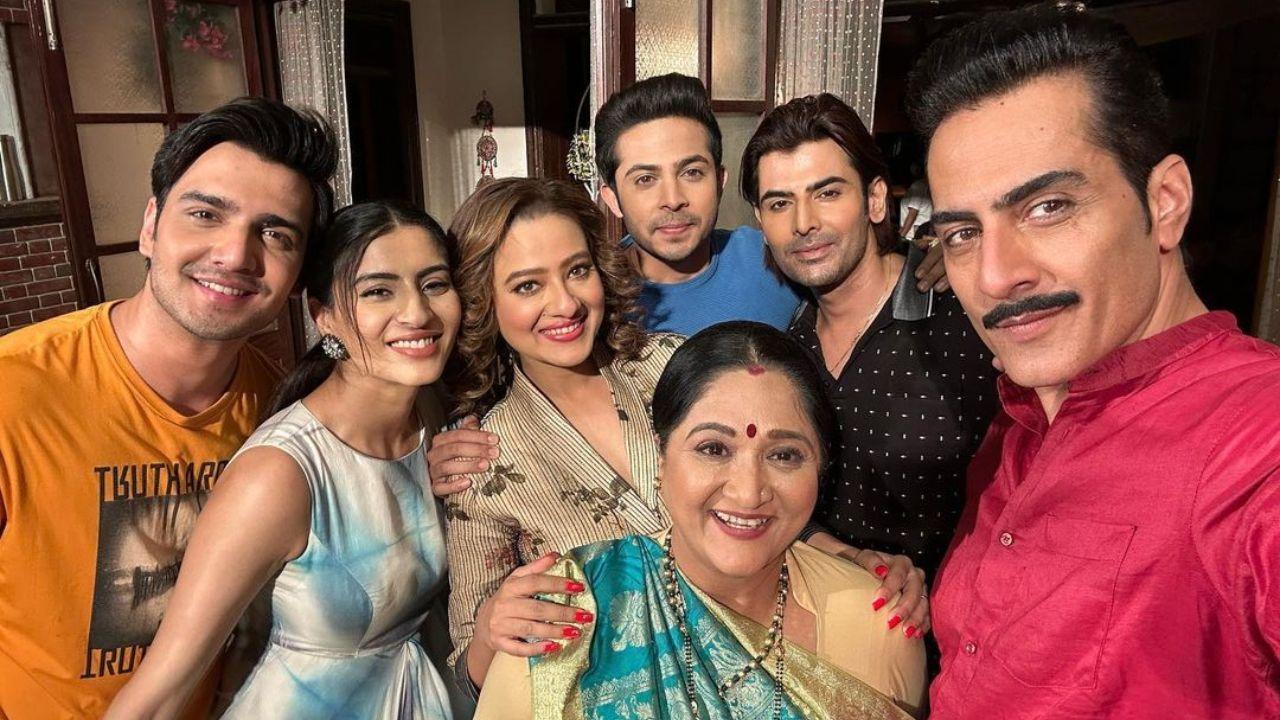 The day begins with a love-dovey conversation between the two Bapuji And ba. That time, Vanraj And Kavya Drop a 'news-bomb' saying that they have to move to Delhi as both of them have received a lucrative job offer. And if he gets selected, he will have to shift to Delhi. Baa and Bapuji get sad hearing this. But, Bapuji consoles Baa that, one day, children have to look after themselves and their careers if they want to grow up in life and parents should not act as a hindrance to their progress. With a heavy heart, Baa allows them to go to Delhi. Few minutes later, Kinjal also comes and tells Baa and Bapuji that she has to go to Mumbai for an important presentation. Baa, Bapuji and Toshu ask her to go to Mumbai without any tension as they will take care of baby Pari.
Also Read: Anupama Update: Pakhi apologizes to everyone, Barkha gets furious over divorcing Pakhi
The next night, when Pari develops high fever, not knowing what to do and how to handle the situation, a very worried Bapuji calls Anupama in the middle of the night. Seeing Anupama sleeping, Anuj picks up the phone and runs towards Shah house with Anupama. Realizing that baby Pari has a high fever, Anupama does everything possible to bring down the fever. Just as the atmosphere turns tense back home at the Shah house, little Anu wakes up in the middle of the night after having a scary dream. Totally scared, she then starts shouting for Anuj and Anupama and lies down in the kitchen area… shaking and trembling.
Hearing little Anu's screams, Barka, Anuj, Dimpy and more wake up and comfort her. But, when the younger Anu repeatedly asks about Anuj and Anupama, the younger one goes to their bedroom and finds that they are both missing, which worries everyone even more. An extremely upset calls up Anuj on his mobile and tells him about little Anu's nervous condition. Hearing this, Anuj and Anupama decide to go back home to see little Anu. Seeing them leaving Shah house, Baa tells Anupama to stay here and take care of the baby till Kinjal comes back.
Also Read: Anupama Update: Vanraj repents for raising Pakhi and regrets not listening to Anupama
Seeing Anupama's helplessness in this situation, Anuj decides to go back home and live with younger Anu. Very scared to see Anuj, little Anu hugged him tightly and asked for her mother. Anupama Thus, Anuj was speechless and did not respond at all.