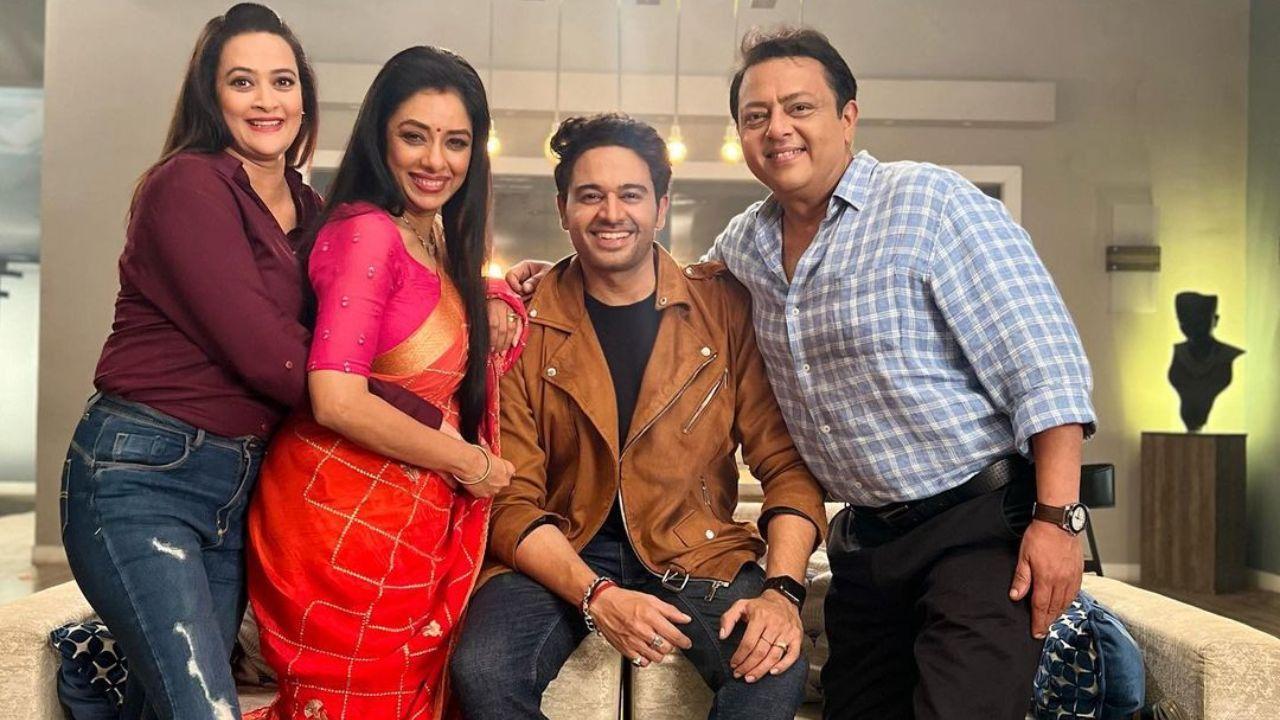 starts the day meow picking up the phone to apologize Anupama. Babuji is completely shocked to see this, but is happy to change his mind. Baa also reminds Vanraj to be careful and cautious about pursuing Samar and Dimpy's friendship, which Babuji doesn't like at all. During this, younger brother and Dheeraj spend a jolly time in each other's company reminiscing their childhood days. Giving them solid support is none other than Anupama.
Also read: Anupamaa Update: Happiness started sprinkling in both the families, but will it last for long?
On the other hand, while dropping Dimpy back home, Samar stops the bike to have ice cream. While eating ice cream, he tells Dimpy that he likes her and is not bothered about what the world says or thinks about her. Seeing Dimpy shocked, Samar clears his stand saying that he only likes her and her company, but at the same time, he doesn't expect anything in return.
Meanwhile, when Anuj and Dheeraj are reminiscing about their childhood, Dheeraj apologizes to Anupama for boring his old memories. Anupama, being Anupama who she is, tells him not to apologize for something like that, as it is because of him that she has been able to see her husband Anuj laughing, giggling and smiling so freely… for so long. after. Seeing Anupama in a worried mood, Dheeraj asks Anupama about the qualities she saw in Anuj that made her say yes to his proposal and marriage. That's when Anupama gets emotional and recalls the shocking disparity between their marriage Vanraj and Anuj. She tells that, even though Anuj stood by her for everything and every time, yet, knowingly or unknowingly, she took him for granted.
Also Read: Anupama Update: Adhik tells Pakhi that they both need a break, Pakhi wrongly interprets as separation!
After that, unable to control her emotions, she excuses herself and runs to the bedroom with teary eyes and seeing Anuj's pictures, she cries and apologizes and asks him not to leave her. .