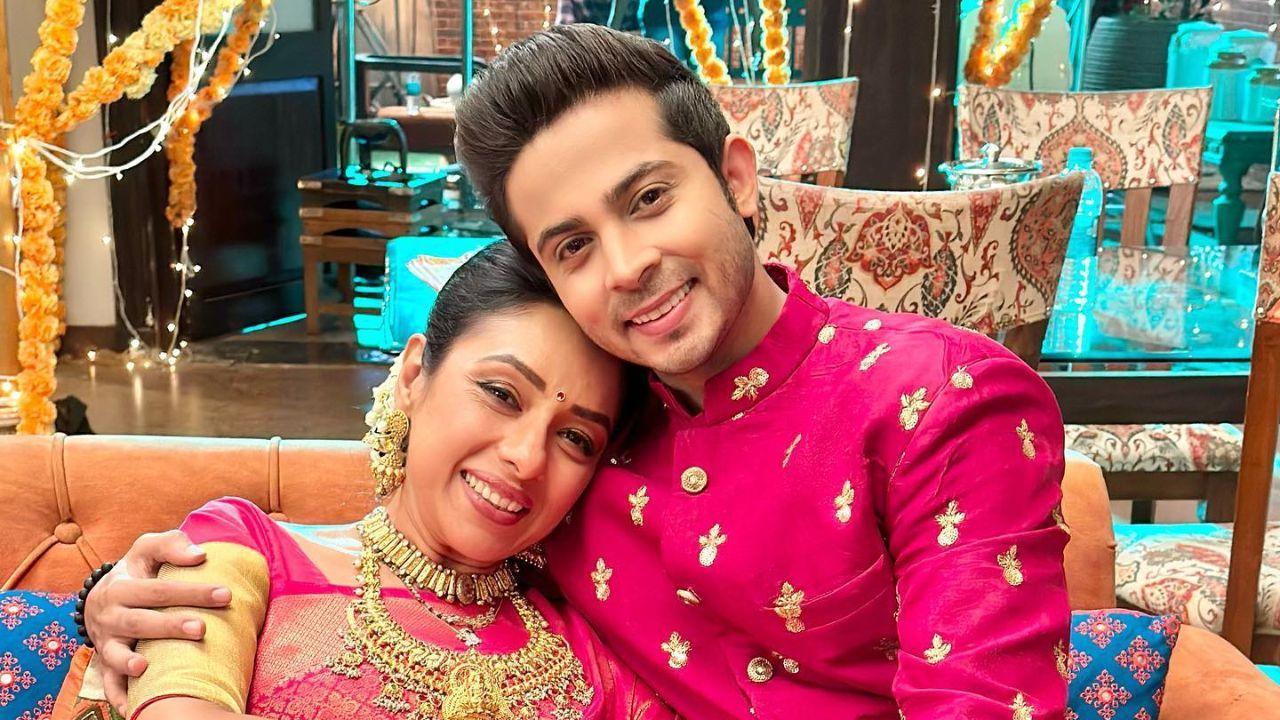 The day begins with Anuj sternly warning Baa not to repeat the incident of little Anu again as he cannot see tears in his child's eyes. In front of everyone, he tells Anupama that she should start learning to say no to everyone, failing which the same incident will be repeated. And, if this happens, she and little Anu will not be able to forgive him. An extremely upset Anuj lies down on the sofa while Anupama tells everyone else to leave them alone.
Seeing Anuj and Anupama tense, younger Anu thinks that she is the reason for their tension. She comes to them and tells them that, even though she didn't win the dance competition, she is happy. But, if her parents are unhappy (because of her), she will be unhappy. So she requests Anuj and Anupama to be happy as before. Anuj and Anupama Smile at little Anu to show that they are happy. But, it is very clear that the tension and tension between the two has already started making its way in.
Also Read: Anupama Update: Babuji blames Baa for Anupama's delay
Just then Anupama gets a message from one of the parents of little Anu's friends, who requests Anupama to send little Anu with them to their farmhouse. This time, Anuj makes it clear that he doesn't trust Anupama to pack for little Anu. So he starts packing little Anu's things for the trip.
On the other hand, Kavya and Vanraj call meow And to tell Babuji that she has got a dream job in Delhi for which she will have to move to Delhi. During the phone call, when Baa breaks down (due to Anuj), Vanraj is furious to know the reason for her tears. As soon as Baa is about to give reasons, Papa prevents him from telling anything.
Also Read: Anupama Update: Pakhi tries more and more to patch up, cold war starts between Baa and Barkha
Back home, before leaving for the picnic, little Anu says goodbye to everyone and clicks a family photo. Anupama and Anuj bid goodbye to little Anu with a heavy heart and request the parents to keep them updated about the baby regularly.