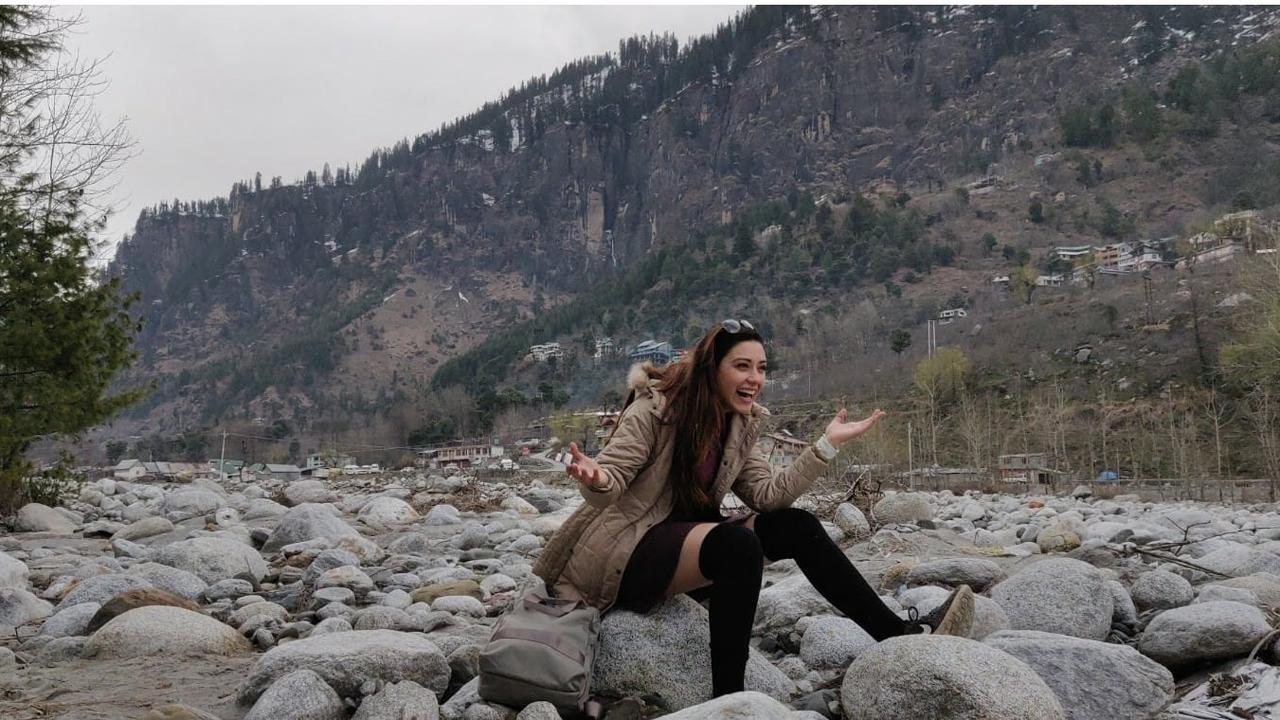 Yeh Kaali Kali Aankhen actress Aanchal Singh spoke to Mid-Day.com as she plans trips to the Andaman and Nicobar Islands, Kerala and Leh and Ladakh that will blow away your Monday blues! Join him on the ride.
where are you going today?
Andaman and Nicobar islands. I visited Havelock Island, it is beautiful and I hope to explore more. It is amidst nature, it has amazing food and stay options if you are looking for something quiet and serene. Another place that is not too far, and I love, is Kerala. I stayed for a night at a boat house followed by a tree house, then I visited the backwaters. I also visited Kochi Fort. I wish I could visit the sanctuaries but I was there for a few days. I just shot Yeh Kaali Kaali Aankhen in Leh and Ladakh and loved the beautiful Buddhist monasteries.
What's in the itinerary?
I went snorkeling in Havelock. I had no idea how rich, beautiful and colorful coral reefs are. Life at sea is something else. I am afraid of water so it was not easy for me to get snorkeling but my father was with me. We also had an expert showing us.
what's on the menu?
Havelock Island serves people who are non-vegetarians and not me, so options were limited. The nariyal water was unforgettable. One coconut had enough water for three people. I visited Full Moon Cafe and Bonova Cafe in Havelock. There are some nice little cafes in Leh too.
Your sweetest memories with friends and family…
In Leh, I met some friends. We were seeking blessings from the sadhus. Then we enjoyed Maggi prepared very differently in that region. We also visited the Chow Palace which has a small cafe with a pond where you can see ducks and fish. We enjoyed this beautiful view and ate Maggi with the monks, which was a wonderful experience. I visited Havelock Island with my entire family – mom, dad and brother. We passed through Pondicherry and this is one place you must visit with family.
The craziest thing you've done out there?
The hotel we stayed in Havelock was by the sea. I remember I went to see it at 2 am, all by myself. The sky is so clear that you can sit and count the stars.
What are you packing for the trip?
For Leah I bought a lot of jackets, gloves, boots and caps from Decathlon because I was told that I need to dress in layers.
Your holiday playlist…
AR Rahman Songs, Mohit Chauhan Songs, Lately I have been listening to Doja Cati she is amazing. Black Eyed Peas and Eminem too.
,