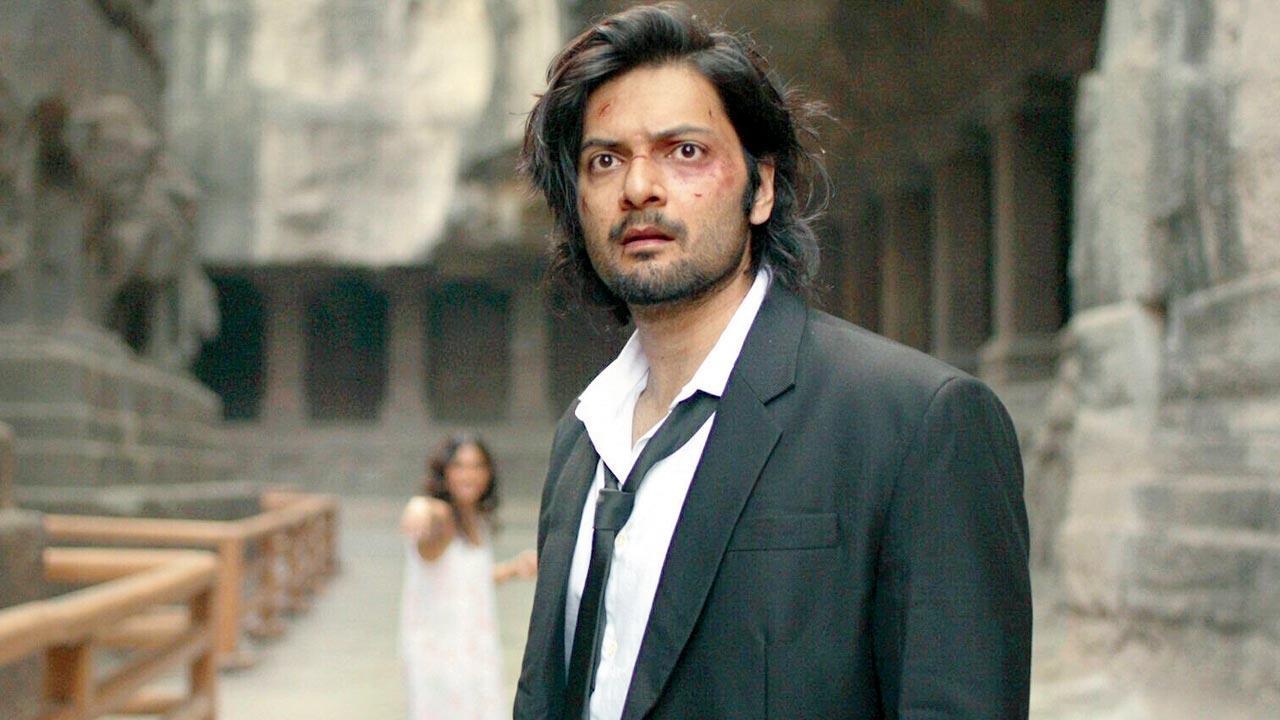 This week has been great for Ali Fazal. Just days after enjoying a major international release in Death on the Nile, he received nominations for the upcoming third edition of the Mid-Day and Radio City Hitlist OTT Awards. His performance as the sharp but reckless entrepreneur Ipsit Nair — who leads the Forget Me Not in segment on Netflix's Re — earned him a spot in the Best Actor (Male): Series category. "I remember meeting Srijit Mukherji" [director] and Sayantan Mukherjee Mid-day for the project. I loved it on paper, and wanted to be that annoying kid who asks too many questions," he laughs.
With Forget Me Not, the director gave a dark twist to Satyajit Ray's short story Bipin Choudhary Smritibhrom. The tinkering with Legends' compositions is often not taken to please, and the compilation received mixed reviews upon its release. "Everyone is selling out these days, so some things have to be sacred, like our favorite stories. I think if we hadn't called the film 'Ray', the expectations would have been different. It's hard to live up to the name," smiles Fazal. Still, he appreciates the new lens through which the author's much-loved stories were revisited.
Ali Fazali
It was a fresh take on Ray's story. I believe people got it wrong along the way. Everyone had assumed that we were doing a direct adaptation. We made some progress, but it could have been better."
On his part, the actor garnered rave reviews for his performance, which saw him go from a confident and cocky entrepreneur to an emotional wreck in under 30 minutes. Fazal's early exposure to cinematic brilliance helped prepare him for the role.
"My mother was a movie buff. I had seen all the famous movies of Ray, thanks to him. Over the years, I read more and more about the impact of his films. My favorite is this eight-minute movie called Too which revolves around two kids playing with toys. In [under] In 10 minutes and no dialogue, Ray establishes the impressionable mind of children and their ability to absorb their surroundings. While making this movie, we all agreed that we all have that [episode] Which turns our life upside down. Ipsit sees his brain destroyed, and is completely thrown off by it. Personally, I'm not a fan of [the sequence] In a mental asylum. As an actor, I get it, but I think the idea of ​​darkness has to go deeper than sad faces and half-timbered rooms. ,
The actor, popular for his Guddu performance in Mirzapur, says it was a refreshing change to break out of the bloody and gritty world of crime drama and turn into Ipsit for the anthology series. "It is so much fun leaving Guddu. I am a sucker for new parts. So, doing this series was a welcome move. I also enjoyed the superficial thing wearing an edgy suit," he quipped.
Cast Your Vote for Hitlist OTT Awards
Ali Fazal has been nominated in the Best Actor (Male) Series category for Forget Me Not, Re. The other nominees are:
, Anshuman Pushkar (Eclipse)
, Dhruv Sehgal
(Little Things S04)
, Kay Kay Menon (Special Ops 1.5)
, Manoj Bajpayee (There is a ruckus, why did it happen, Ray)
, Manoj Bajpayee
(The Family Man S02)
, Mayur More (Kota Factory S02)
, Pawan Malhotra (Tabbar)
Log on to www.radiocity.in/hitlistawards to cast your vote.
You can also vote through SMS. hitlist <स्पेस> Category Name <स्पेस> Send your choice (a/b/c on website) to 57575.
Voting lines closed on March 18.
,