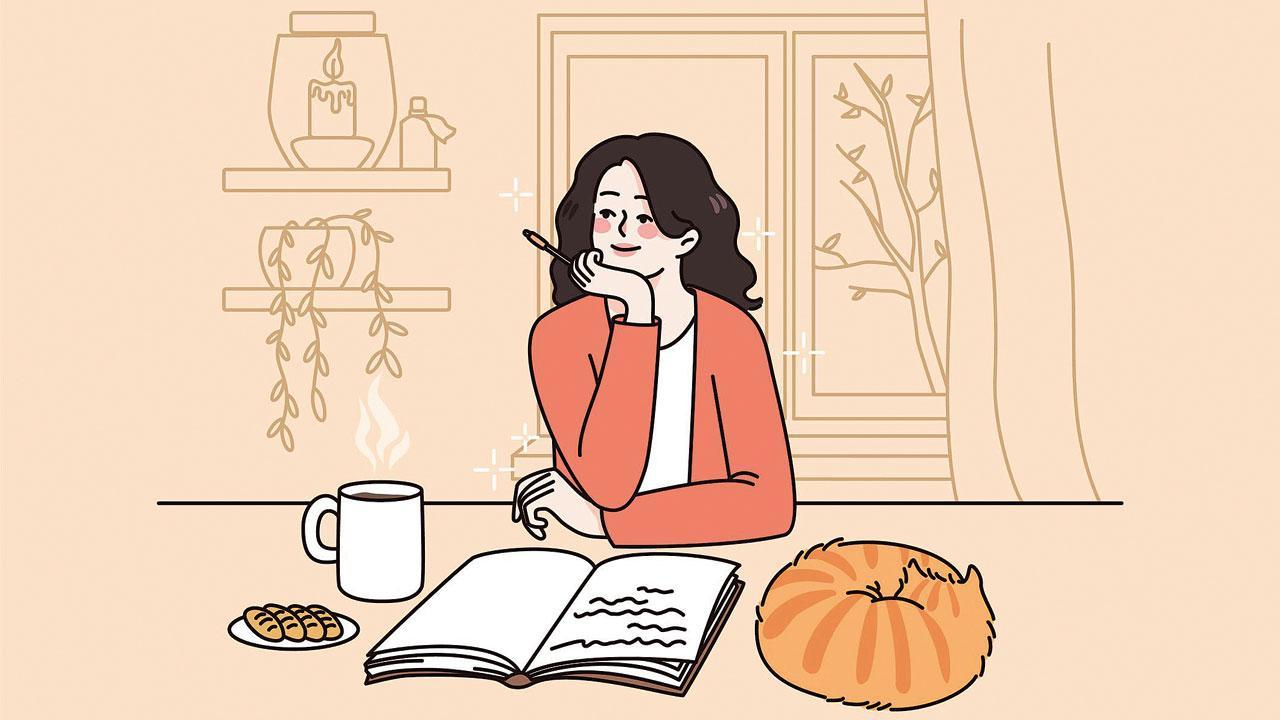 My recent trip to Turin fueled my ongoing reflections on the materiality of paper and its relevance in the context of artistic practice. This had to do with all the papyrus manuscripts and scraps I've seen. Despite my incredible typing speed, my practice as a writer is based on long periods of note-taking and mark-making. In this way I differentiate between different registers through which I transcribe my insights. All forms of commissioned writing are displayed on a word document directly on my screen. Years of practice behind me mean I've learned to sidestep the need to draw out my structure on paper. I can easily access the flow of words and thoughts as it spreads from the subconscious to the conscious mind. But the writing I do is intimate and personal, closer to epigraphy. It emerges from a place of deep embodiment. Words need to get out of my body through sweat, blood, tears or breath; And I must attune myself to their silent frequencies so that I may harness them when they spill and collect nectar and distill them. It is a slow process and is completely dependent on ink and paper. The cursive nature of my handwriting inspires flow.
A full-time job with a full-time mom has interrupted this process. It's been months since I've had time to sit down with my ink pen and my journal and put my thoughts down on paper. This means that I must live with whole sentences trapped within my being, the agony of submission into physical form. "This is it," I thought the other day, thus female subjectivity becomes invisible and erased from canonical discourse. I won't pretend that this inevitable development hasn't confirmed my worst fears about motherhood, that this all-encompassing nature will eat away at my writing; That I would hustle and bustle between earning a living and caring to such an extent that I would never find the right time to make marks, to organize these verbal notes in some form that would endure over time.
Then I tell myself that I shouldn't be so hard on myself. After all, I haven't missed a column deadline since my baby was born ten months ago. That's something. I also manage my monthly column for another publication which is based on art criticism. But this voice inside me tells me that while all of this is important, those are other registers. What I'm missing is describing the thoughts that literally flow through the recesses of my body, swim through my bloodstream, seep through my pores, which I believe to be my soul. I imagine Some of these sentences live inside me, but many have been swept away after turning around in my head, and some haven't even had a chance to surface, they are buried and anxiously waiting to be excavated.
In some ways I am actually experiencing what I always imagined I wanted to nurture – a life of the mind. In the absence of an audience, or given that I am unable to meet an audience, I am the sole recipient of this non-writing, or of these insights that I do not articulate to anyone other than myself. There is a startling intimacy in this experience of living entirely in one's head. I admit, it makes me feel so interesting as a person, I'm able to appreciate the singularity of my own thoughts. But I miss the feeling of being 'in flow', when my ink pen longs for a dynamism that my fingers struggle to supply, when I enter that sacred headspace into which my body is a channel. Or feels like the medium, and I start to sweat. The psychological labor of it all.
I met an artist friend last week after many months. She herself is a mother of a child who is now almost three years old. I asked her how she was doing. She said that she was painting a lot these days, with the kind of absorption she had never done before. I asked her if it was because she felt that her time suddenly belonged to her more than ever. He confirmed that it was so. After sacrificing so much time to the intricacies of maternal care, now, as her child was becoming more independent and content in daycare, she was experiencing her time away differently than before.
It felt like a form of promise, to me. I see people like her and so many other moms who find grace in themselves to return to the labor of making art, after such an all-time hiatus. I don't even want to get into the confusing question of whether women can 'have it all'. Rather, I am interested in what it means to be able to 'get' what one has when one is able to 'get' again. For years I told myself that to be a writer you had to 'write'. Now I tell myself that I am still a writer, even though I haven't written. To be a writer involves inculcating a state of consciousness. It cannot be reduced to one verb.
Rosalyn D'Mello is a distinguished art critic and author of A Handbook for My Lover, discussing the life and times of the Everywoman. She tweets @RosaParx
Send your feedback to mailbox@mid-day.com
The views expressed in this column are those of the individual and do not represent the views of the paper.