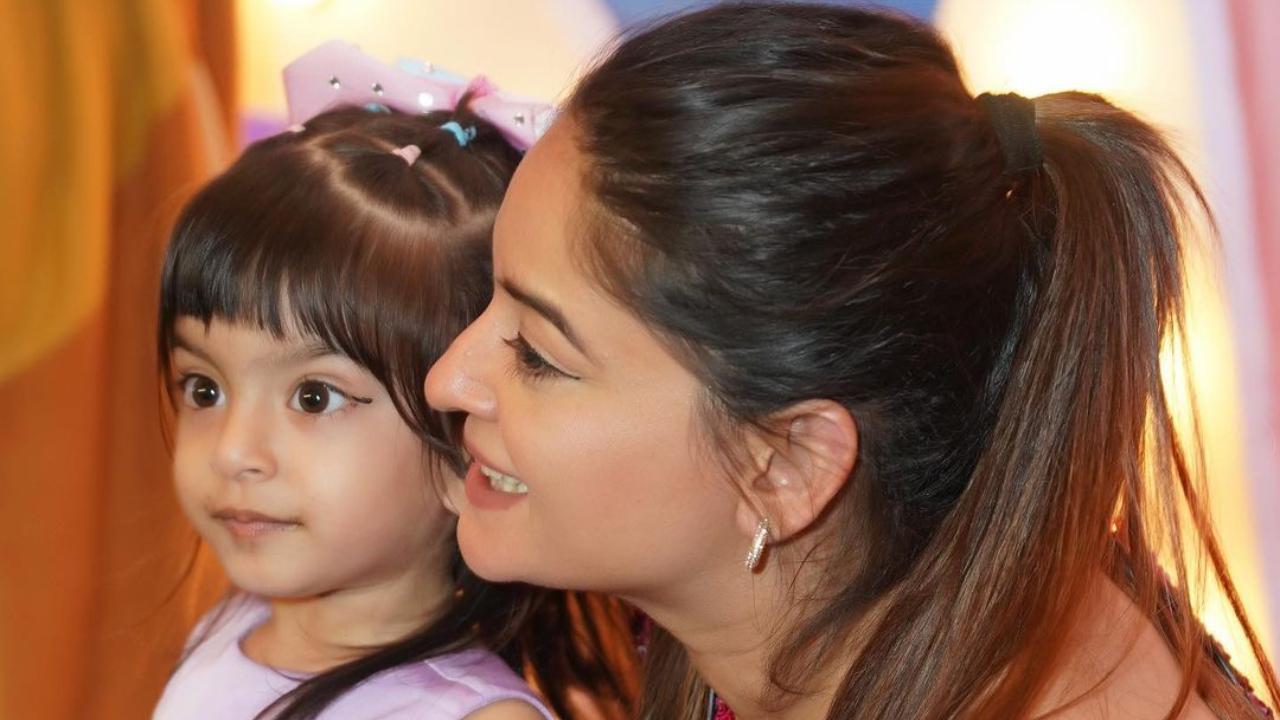 mahi vij And daughter Tara is the ultimate mother-daughter goals. On or off social media, the mother-daughter duo is the cutest! While we mainly see their adorable hugs and sweet banter through their Instagram profiles, the special bond that Mahhi shares with her daughter is immeasurable.
We're handpicking 5 of Mahhi and Tara's favorite videos that are our absolute best picks!
Mahi – Tara's Strawberries and Cream moment:
Here's an adorable video of Mahhi and Tara feeding each other strawberries and cream! We love how adorable their love for food is and how they are enjoying feeding each other in such a sweet way! And with strawberries in season, we found it fitting to share!
view this post on instagram
Like Mother Like Daughter:
Tara already looks like her mother on the acting front! And this video is proof! Tara's overacting on Chanda Mere Chanda with Mahhi, as she captioned it, is definitely a start in the direction she will be aiming for soon, and oh, we are loving it!
ALSO READ: TV actress Ruhanika Dhawan buys her own house at the age of 15, says 'you can too'
view this post on instagram
Copy Cat Tara!
Tara impersonating mother Mahi has the perfect phrase like mother like daughter for this video too! And the 'Main Teri Maa Hoon' bit adds to their cuteness!
view this post on instagram
Tara loves momma's food!
Mamma Mahi is cooking special and healthy dishes for baby Tara, which she loves the most! We love our Momma Chef and Baby Eater!
view this post on instagram
Mama – Baby Hugs and Hugs
Nothing better than mother and baby hugging and cuddling together with those adorable kisses as an add on! And seeing Mahhi and Tara's hug in this adorable video is definitely a momma-baby cuddle round video!
view this post on instagram